We are experts in the sale and distribution of products for fencing and delimitation of all types of farms, land, or properties.
At Cerkafor we have an extensive catalog of products derived from steel.
In this section you can find all kinds of beams, corrugated, mesh, flat bars, angles, tubes, cover plates, format plates, cover panel and Industrial supply.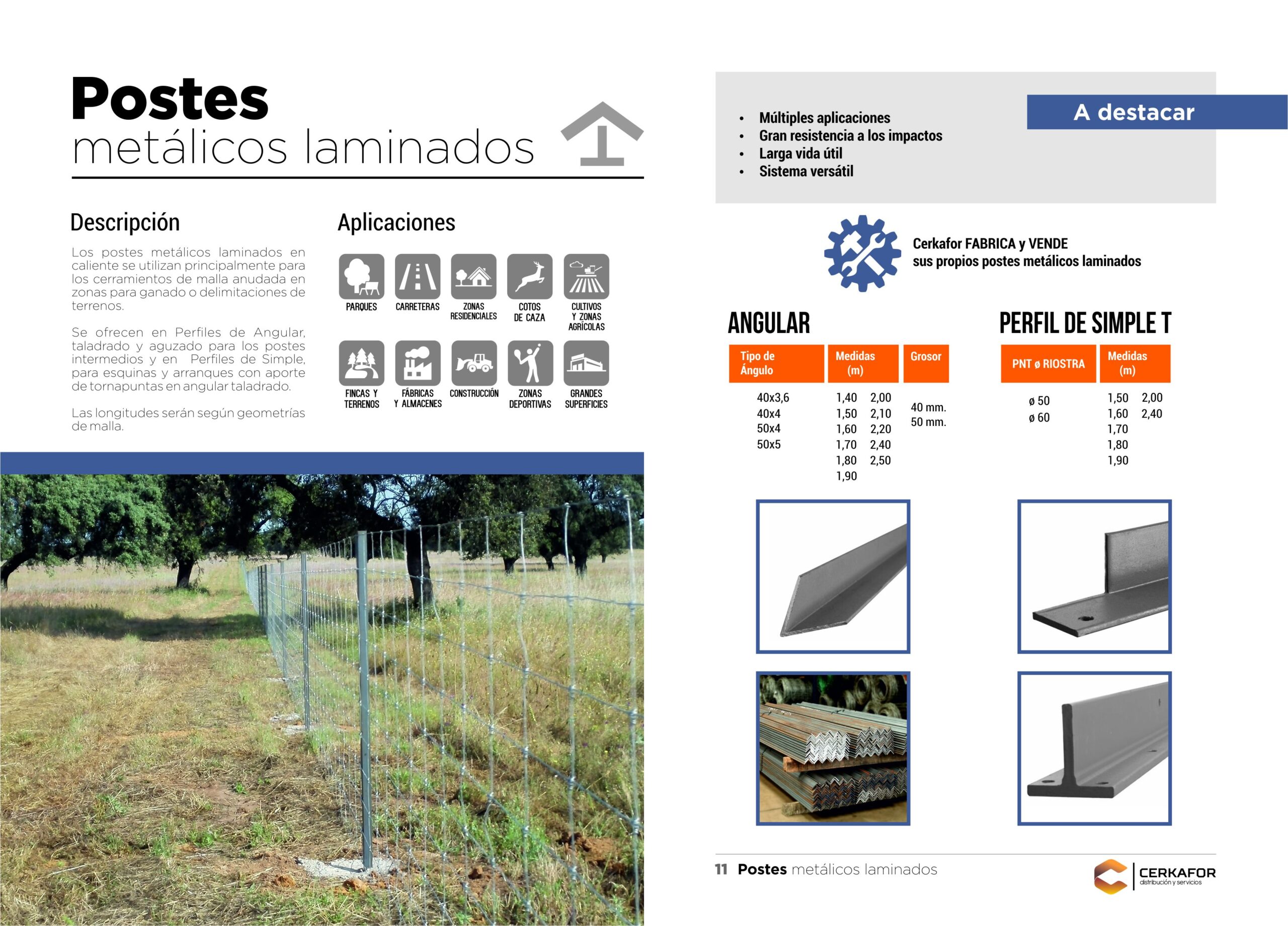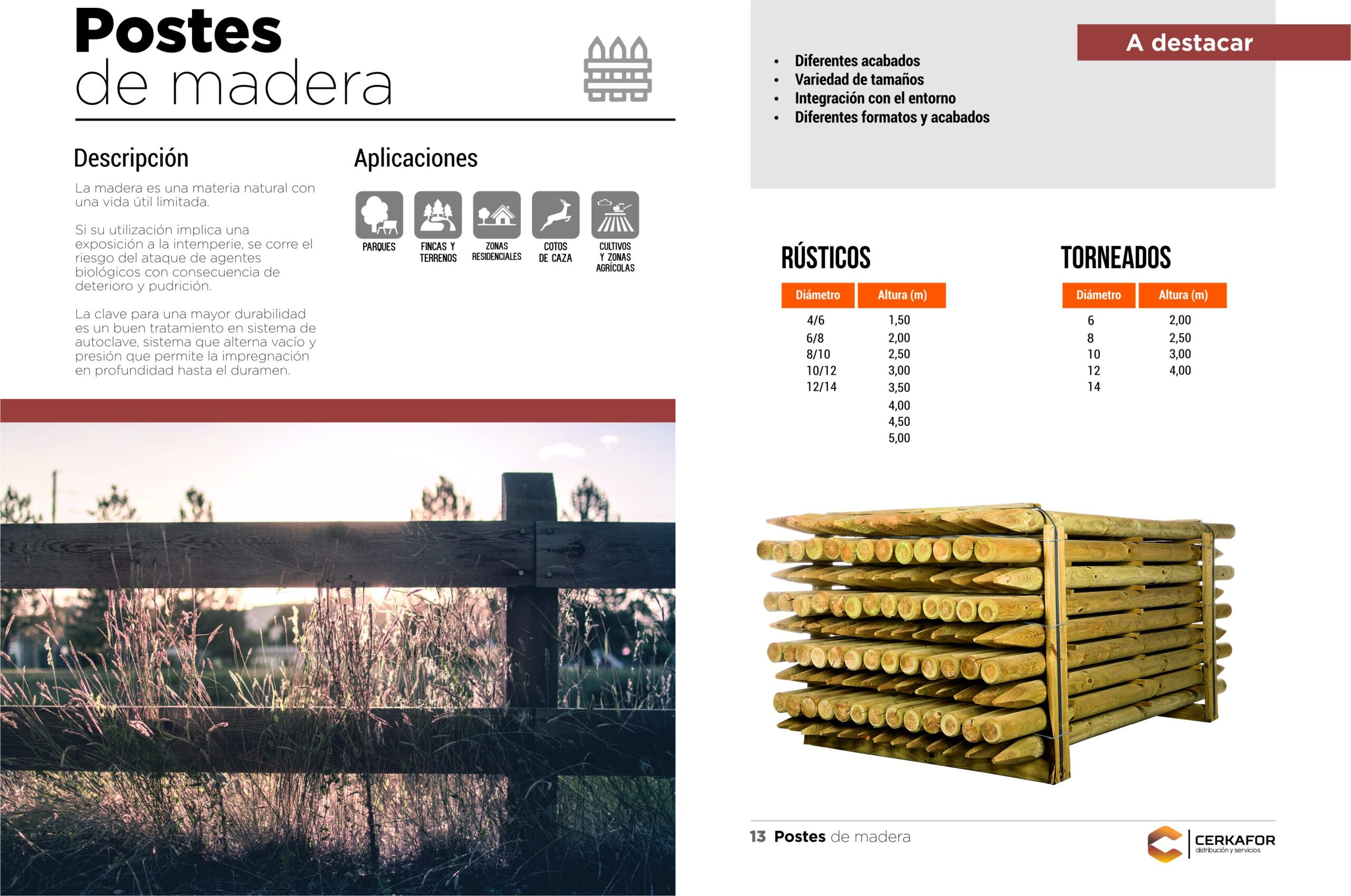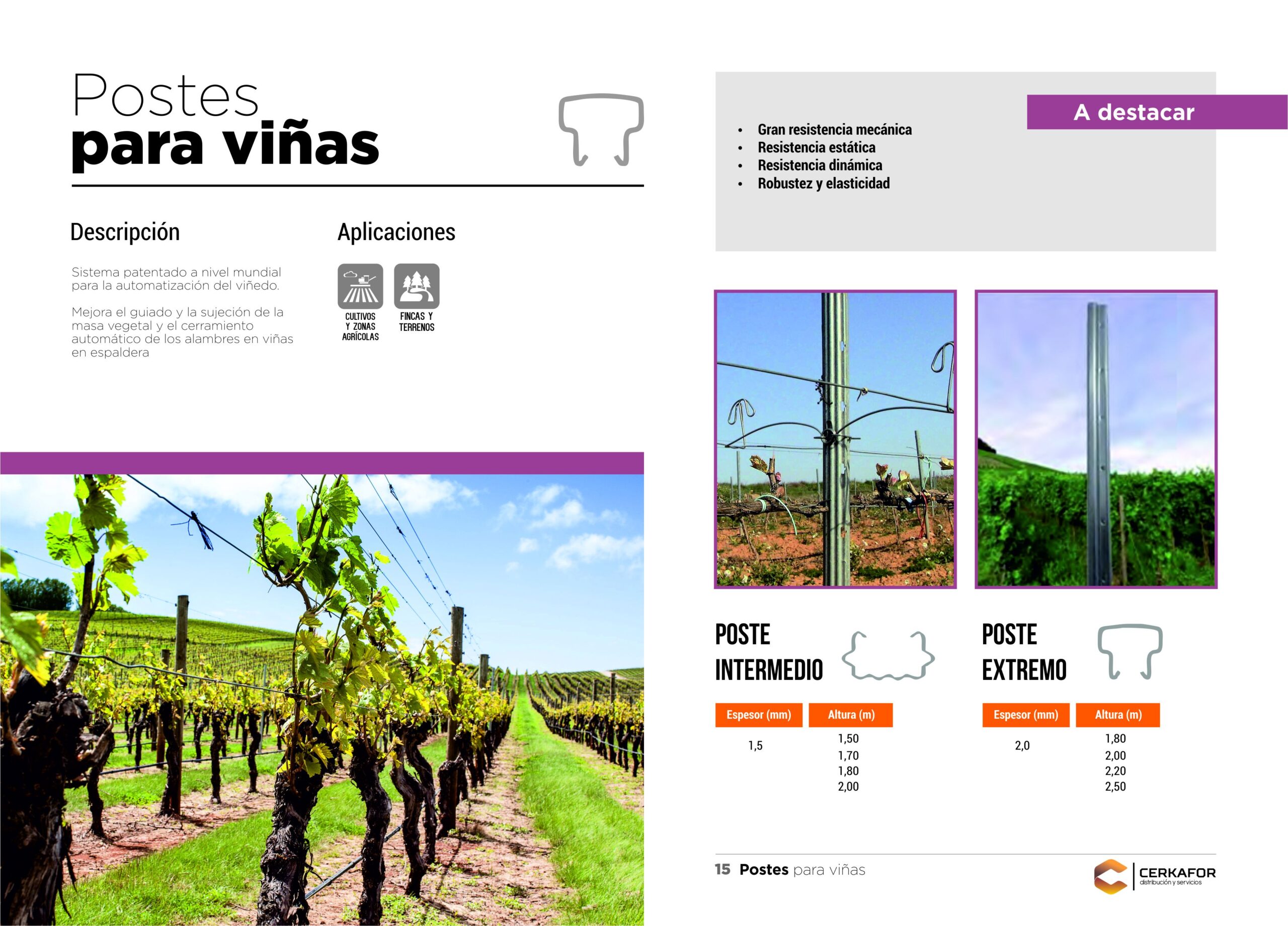 We offer a wide variety of meshes and grilles in different finishes ideal for completing your fence with the best guarantees of quality and durability.
A product with exceptional resistance to exposure and corrosion and therefore of great durability.
In different formats and wire spacing depending on whether they are used for pigs or cattle.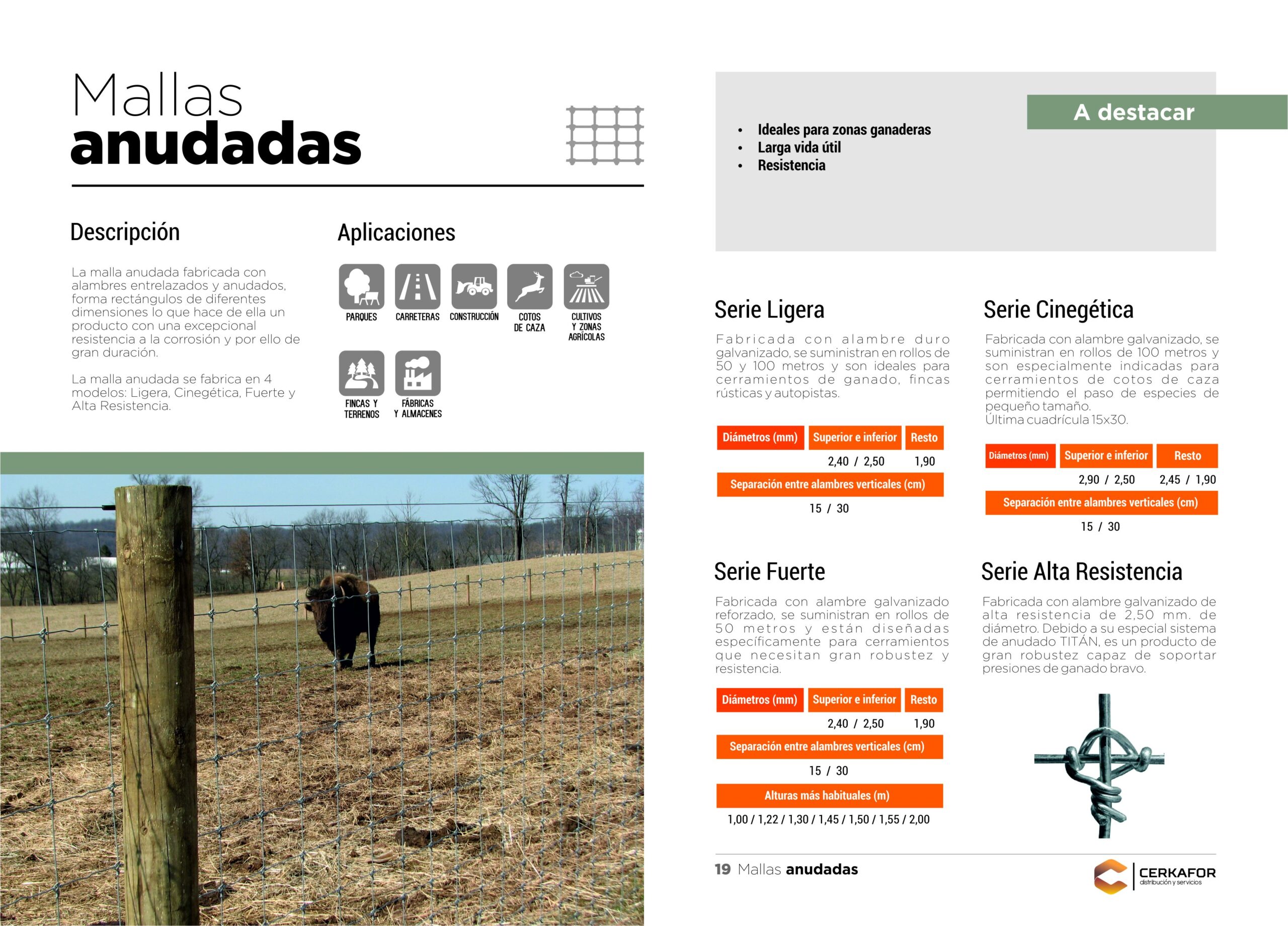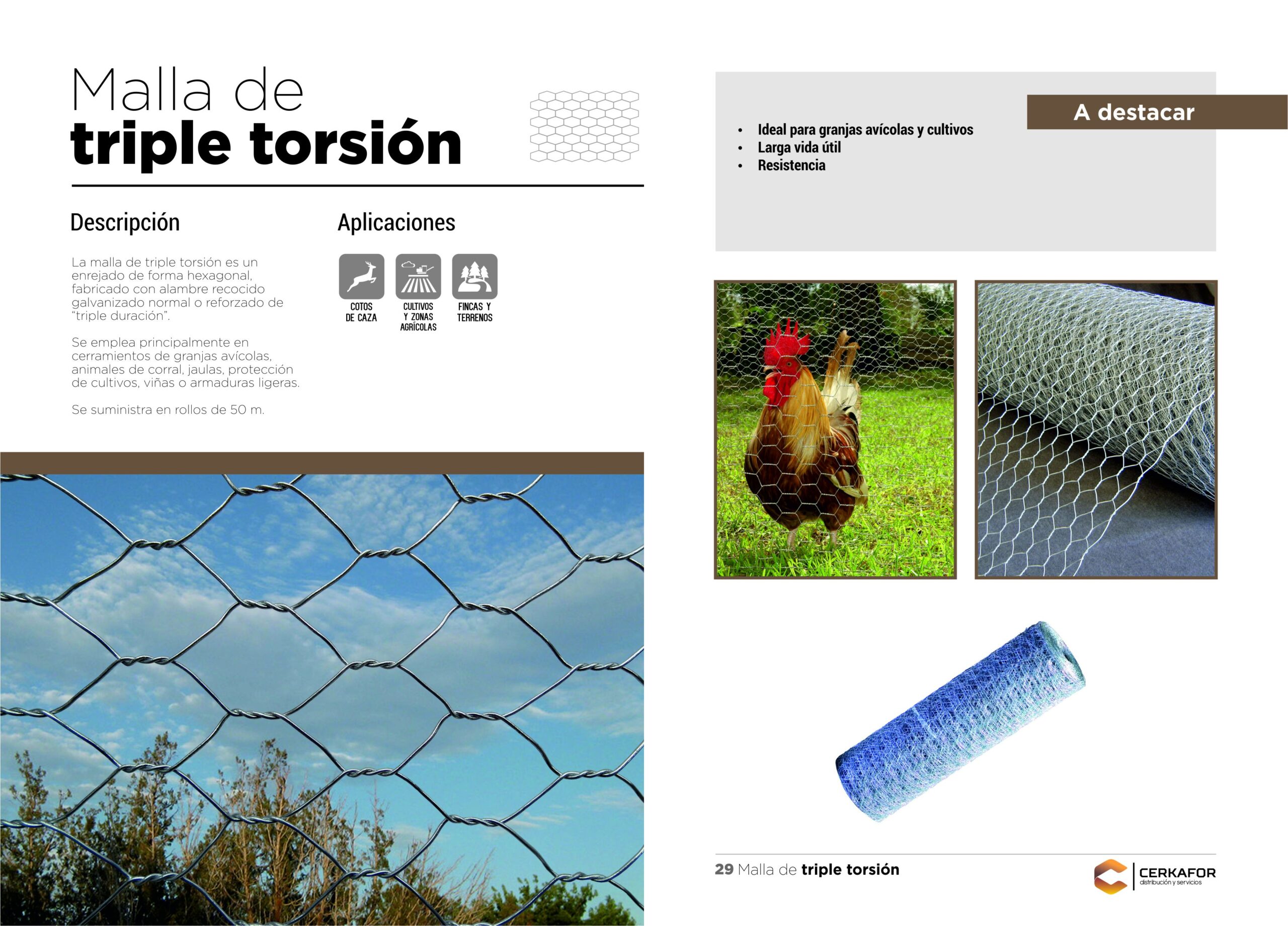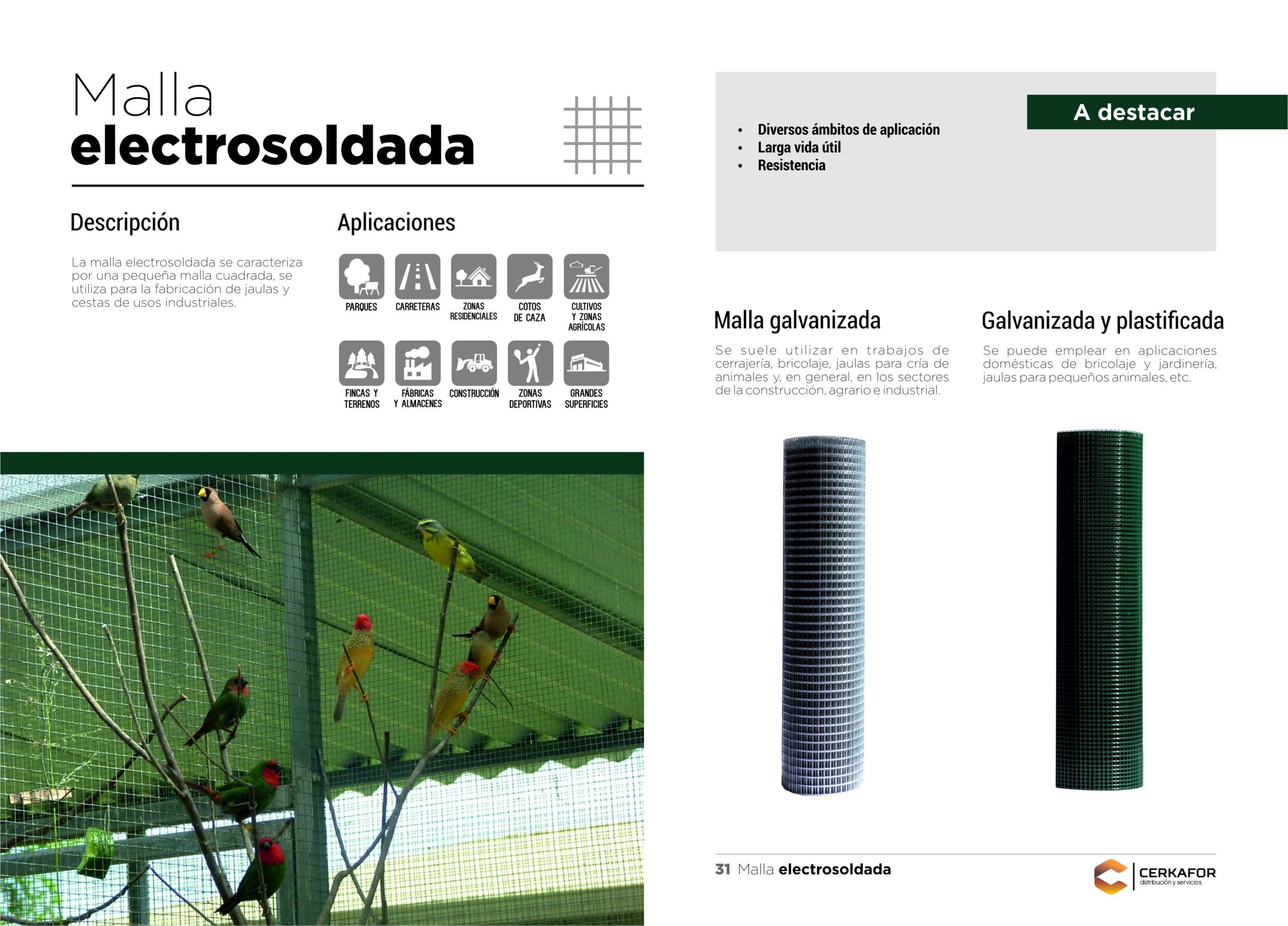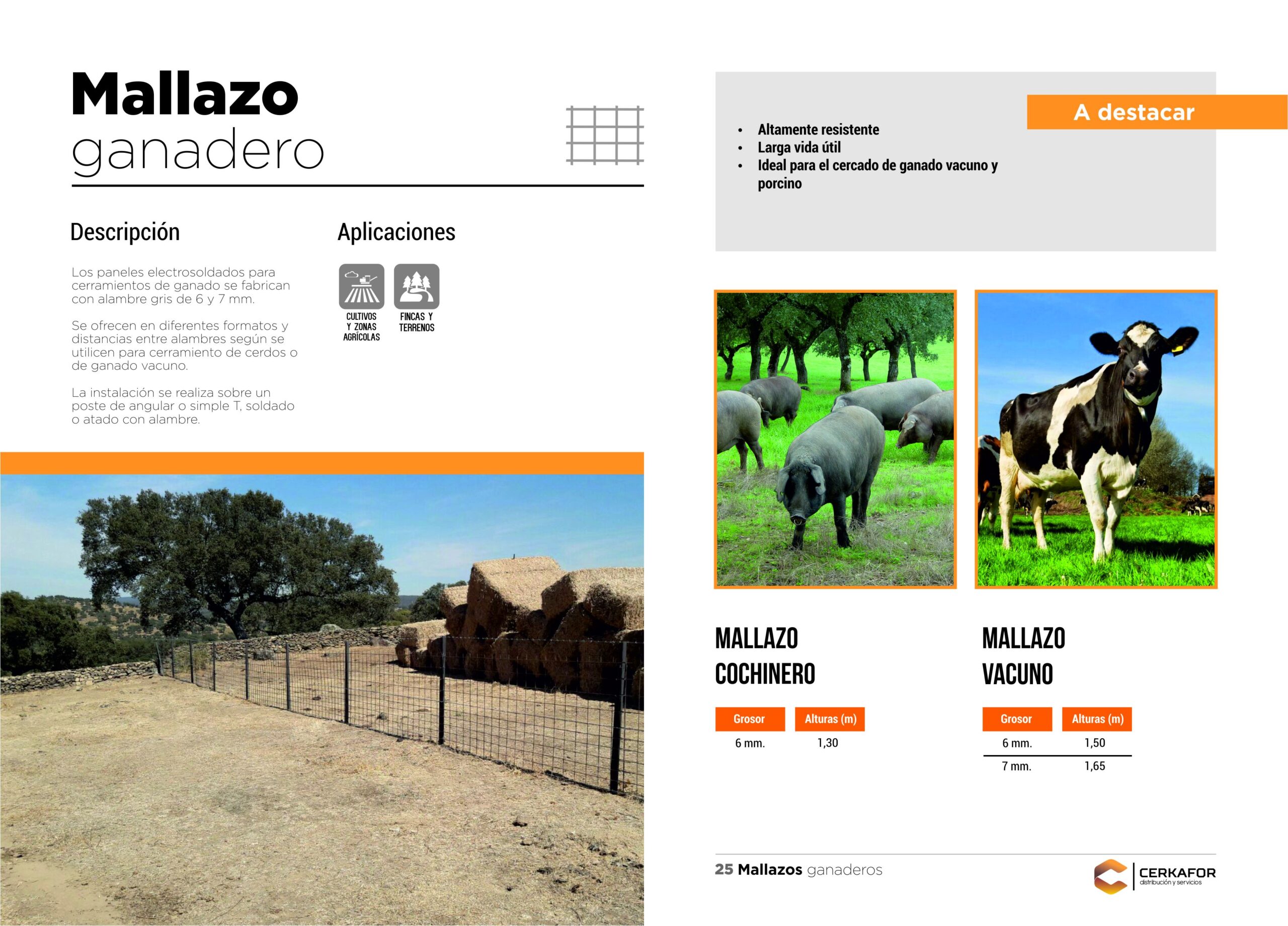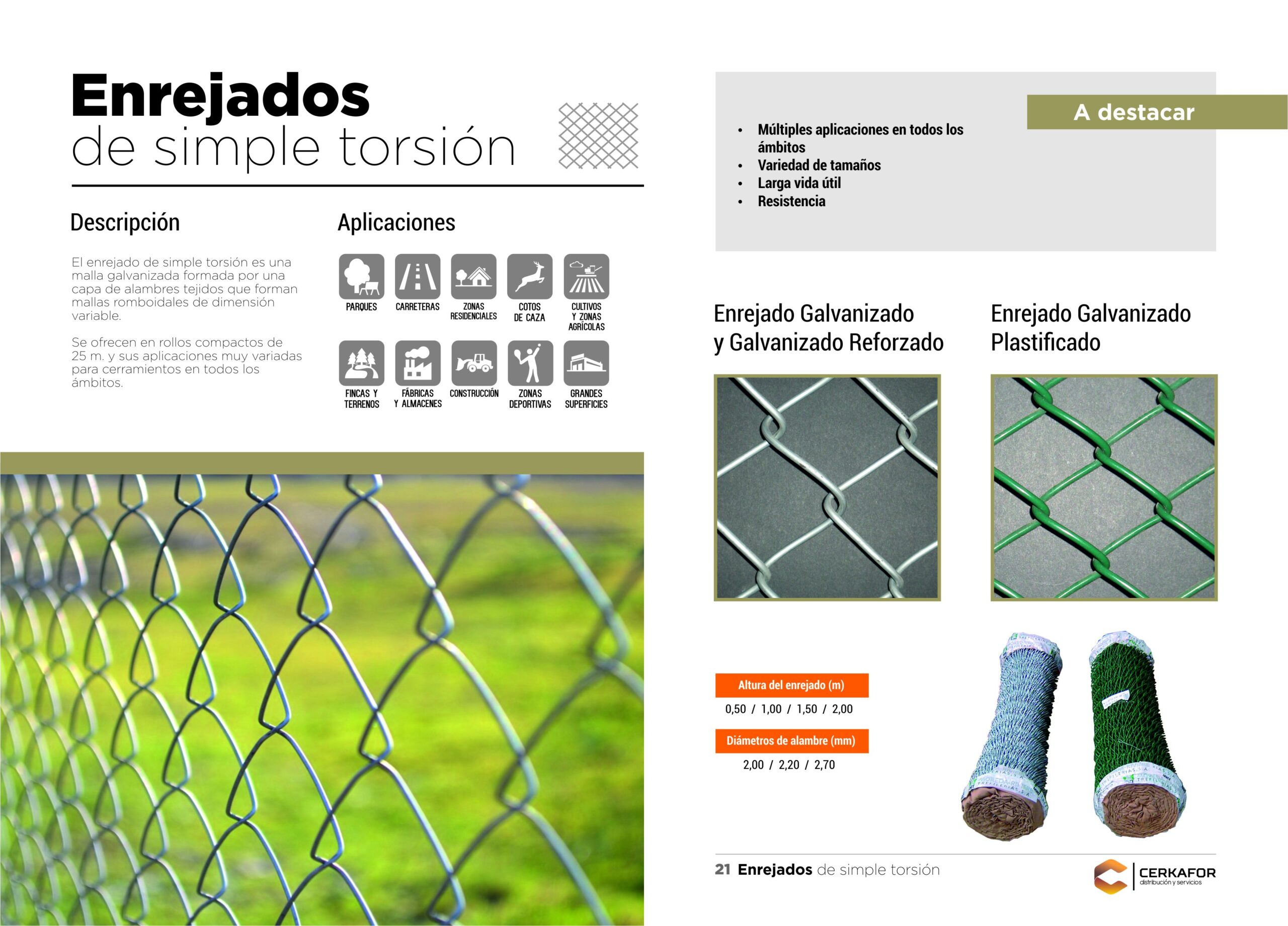 Wires, bars, and accessories

Everything you need to complete the correct installation of your fence: simple or barbed wires and the accessories you will need to carry out the installation without any problem.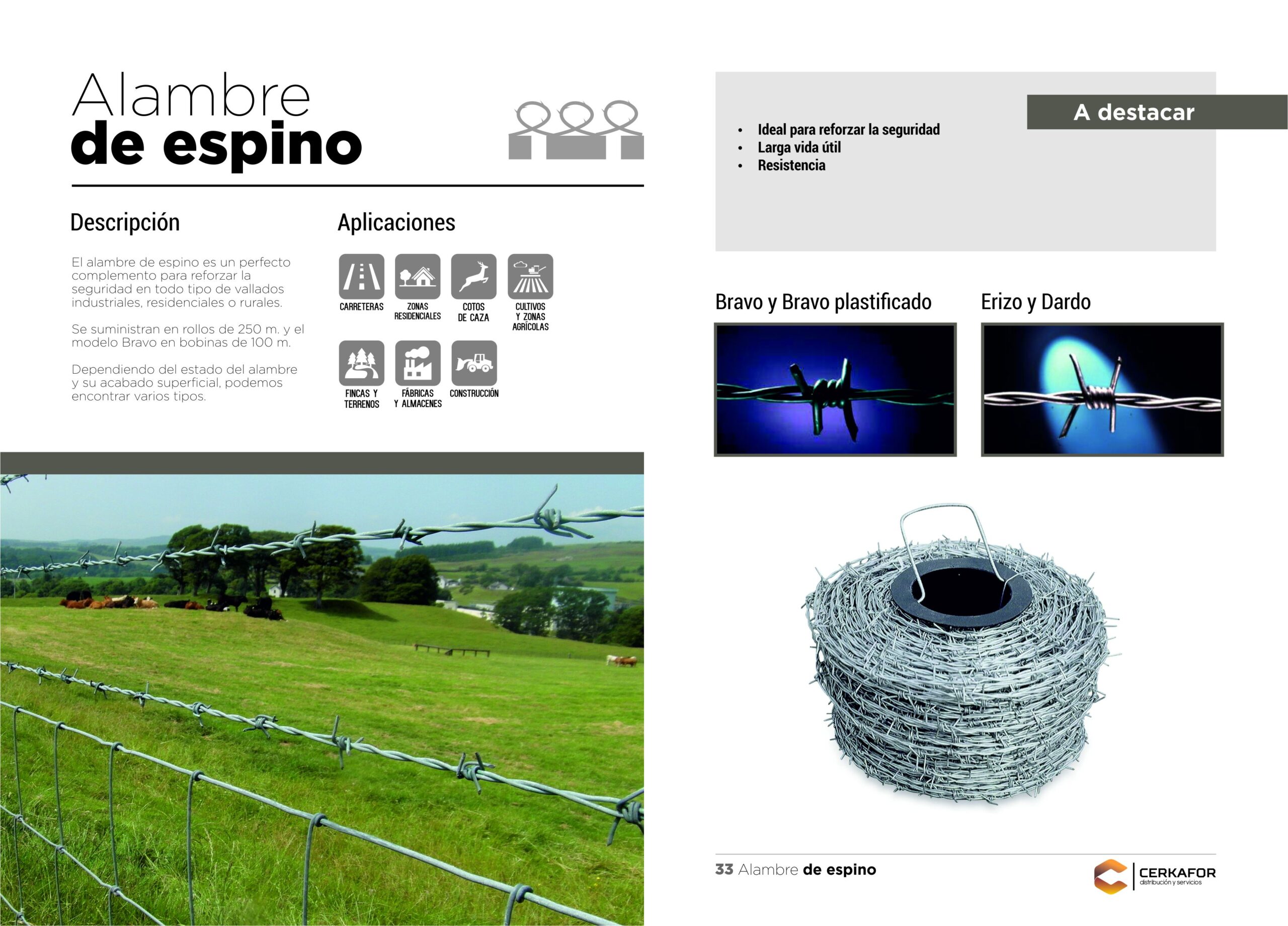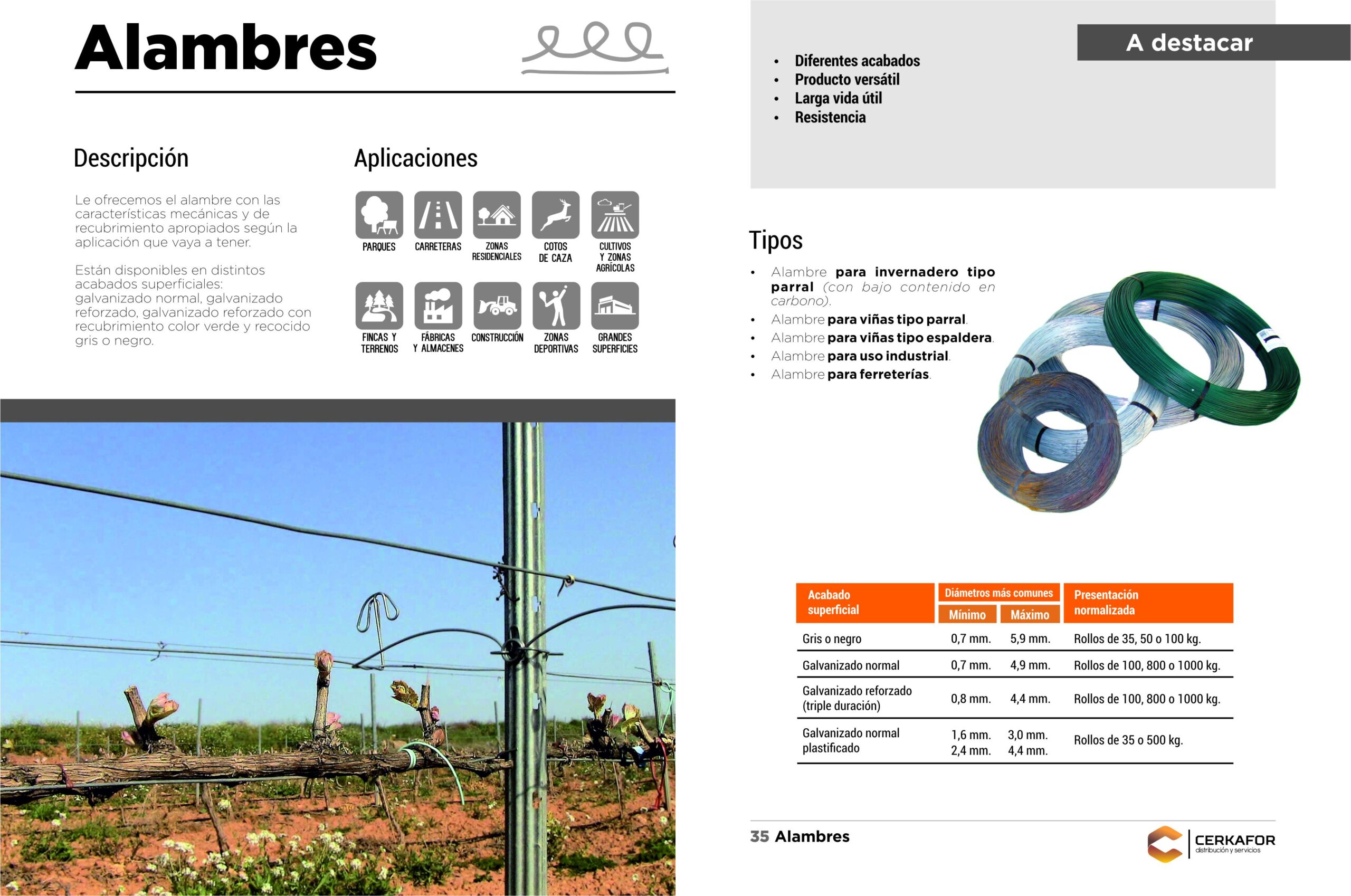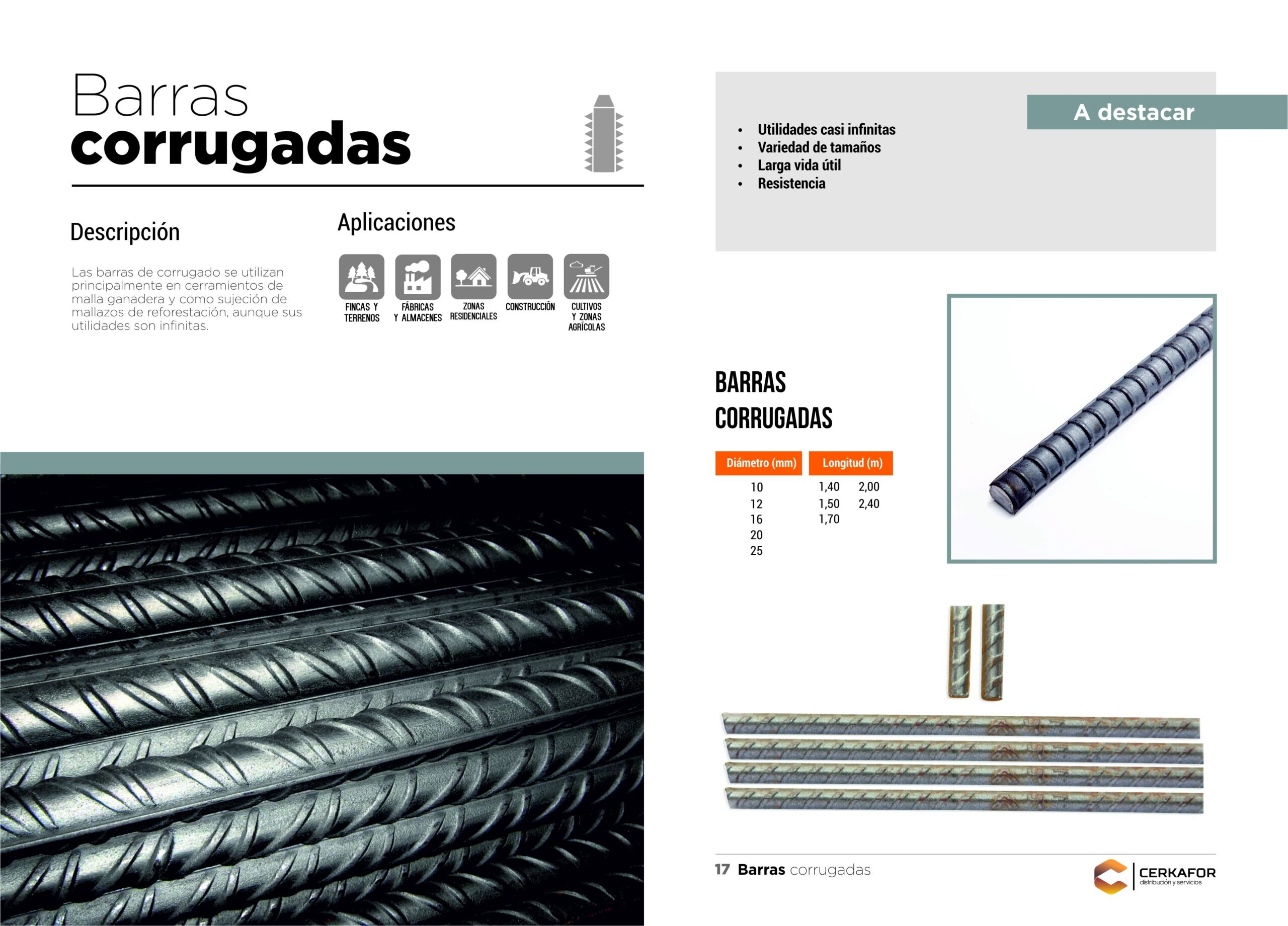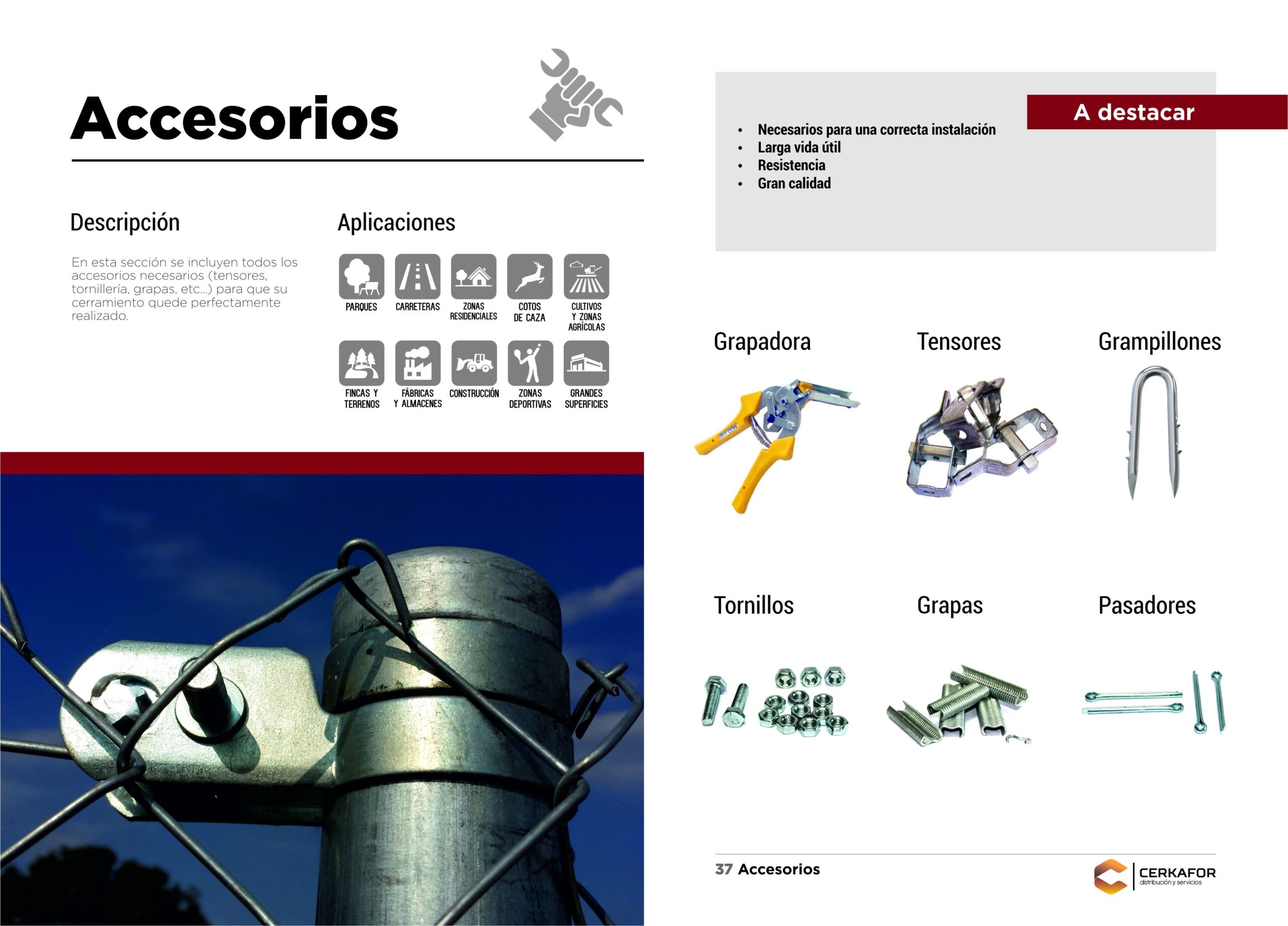 We offer solutions for temporary fencing and the best single and double gates that will facilitate access to the property or land protected by the fence.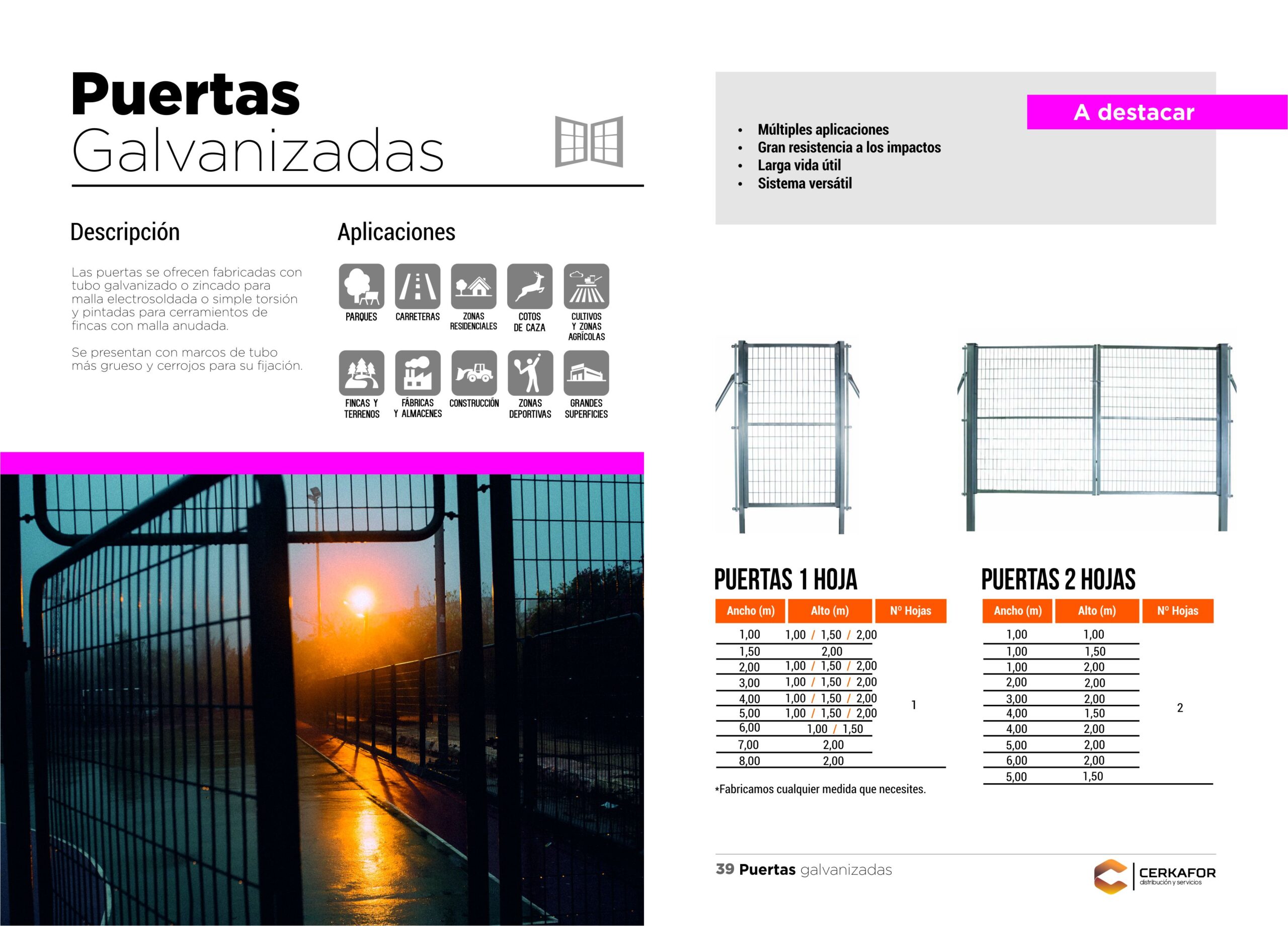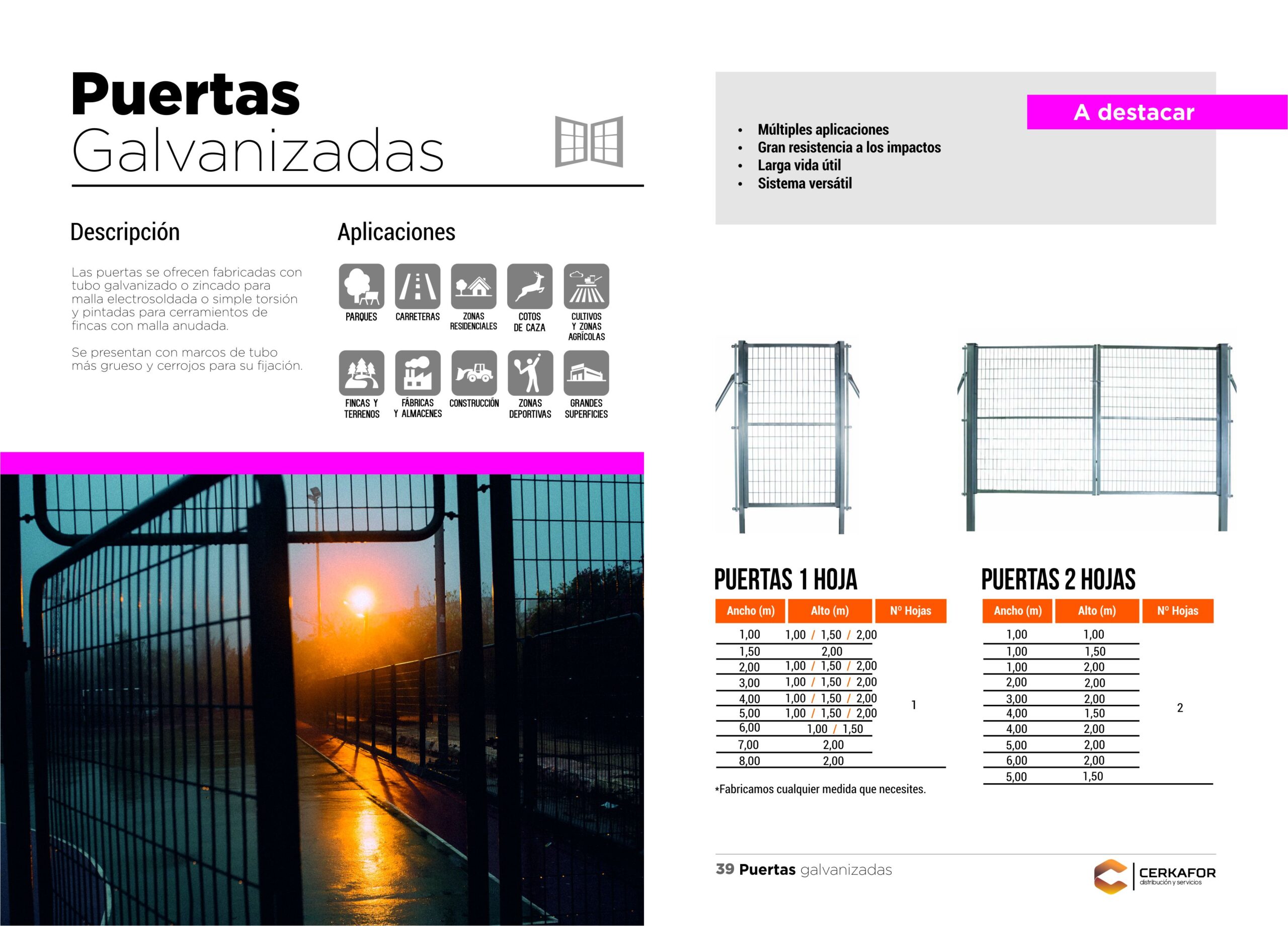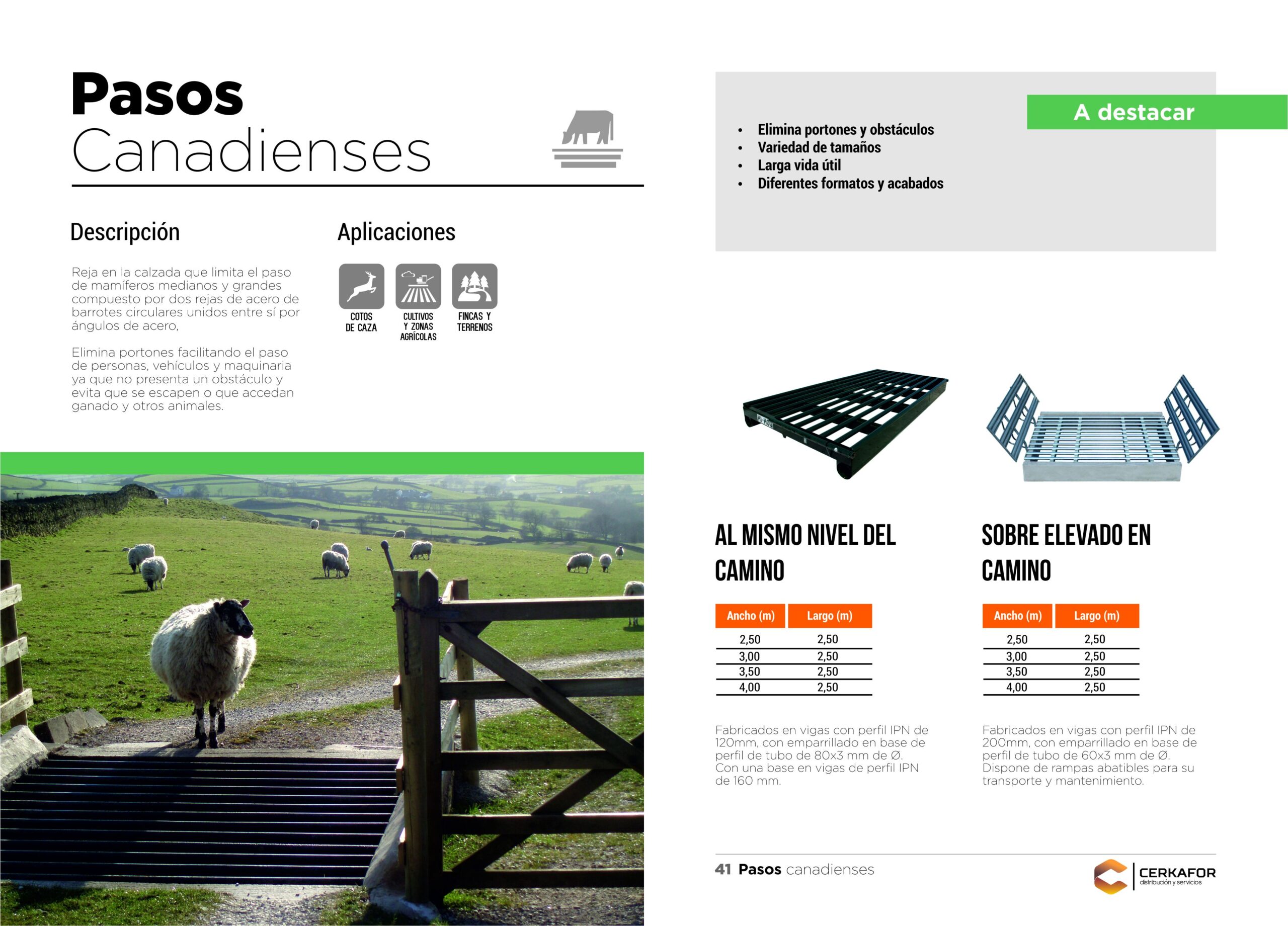 Adequate provisional enclosures to temporarily protect access to works and temporary events.
A perfect complement to reinforce security in industrial, residential, or rural fences.